Dr. Dave
Moghadam
Dr. Moghadam was born and raised in Morris County, New Jersey. After completing his undergraduate degree at Rutgers University in New Brunswick he went on to obtain his Doctor of Dental Medicine Degree from the University of Medicine and Dentistry (UMDNJ) in Newark. During his time at UMDNJ, Dr. Moghadam received extensive recognition for his outstanding leadership, academic and clinical aptitude, and dedication to the profession. Some of his achievements include receiving the William R. Cinotti Endowed Scholarship and the American Student Dental Association Award of Excellence as well as induction into the Gamma Pi Delta Prosthodontic Honor Society. He then chose to complete a General Practice Residency at Robert Wood Johnson University Hospital in New Brunswick where he received advanced training with an emphasis on Comprehensive Restorative Treatment, Endodontics, and Implant Dentistry. Dr. Moghadam is also an active member of the American Dental Association, the Pennsylvania and New Jersey Dental Associations, the Academy of General Dentistry, and the American Academy of Implant Dentistry. He has had the honor of serving as a member of both the Board of Trustees and the Board of Delegates for the New Jersey Dental Association. Dr. Moghadam has completed hundreds of hours of Continuing Education courses and strongly believes that furthering his knowledge and expertise is essential to providing his patients with the level of care and respect that they deserve. He shares his passion for Dentistry with the rest of the profession as the leader of his local Spear Study Club, serving as a Key Opinion Leader for Planmeca, and lecturing about Digital Dentistry and Practice Management.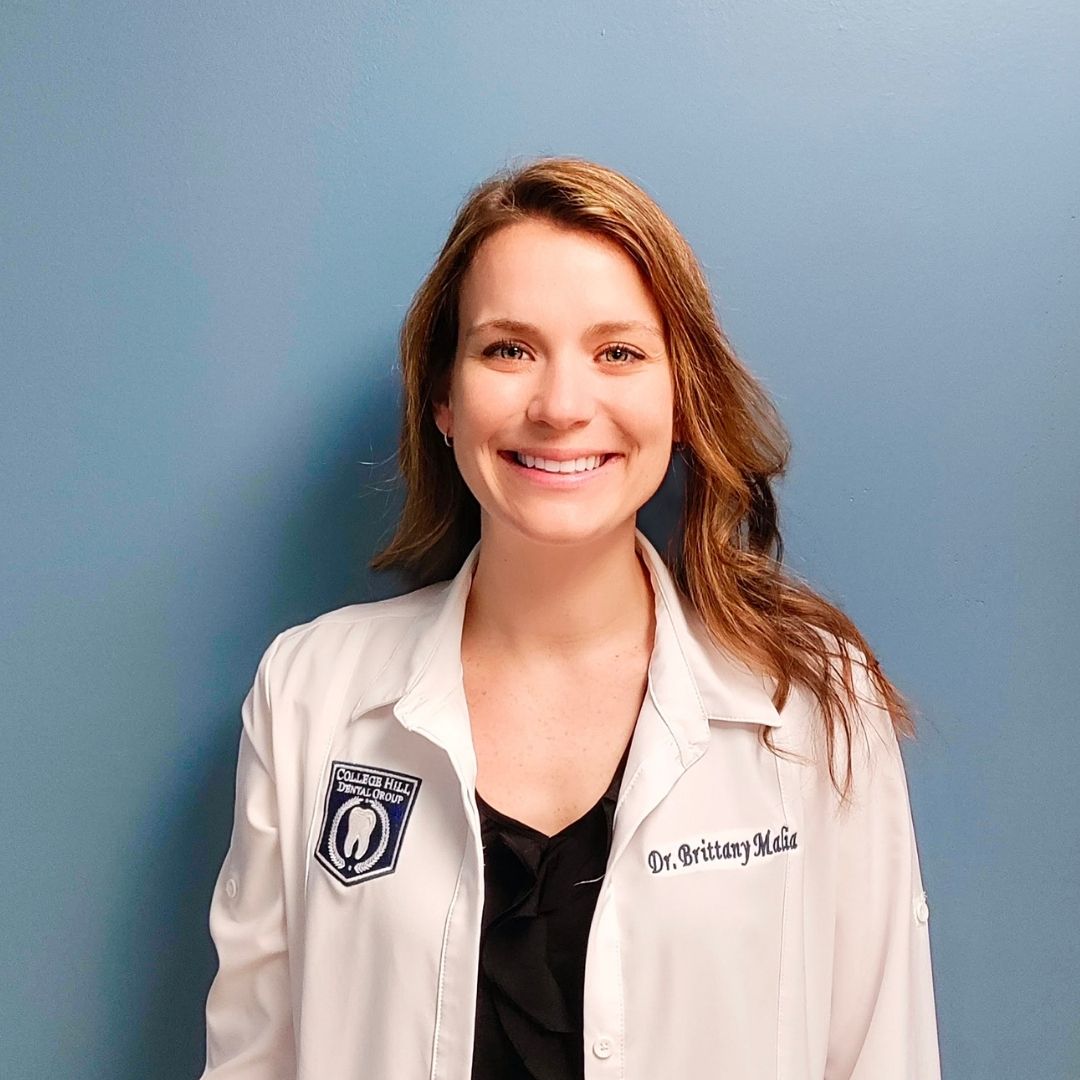 Dr. Brittany
Malia
Dr. Brittany Malia was born and raised in Luzerne County, Pennsylvania and is a graduate of Hanover Area High School. She then attended King's College, where she graduated with a Bachelor's Degree with Honors in Biology and went on to earn her Doctor of Dental Medicine Degree from the University of New England in Portland, Maine. She furthered her education and training through completion of a General Practice Residency at Lehigh Valley Health Network and is now an attending dentist for the program. Dr. Malia has gone on to complete numerous hours of continuing education more recently focusing on Endodontics and Surgery. Dr. Malia's interest in dentistry started at a young age, and she attributes her initial interest in the field to her orthodontist. After her own treatment, she went on to spend several hours in both high school and college shadowing in the dental field. Dr. Malia is deeply passionate about maintaining and restoring oral health, and is committed to helping patients achieve confident smiles. In her free time, Dr. Malia likes to hike, paint and read. She also enjoys spending time with her family and rescue dog, Hamlet.
I recently visited Dr. Dave and can truly say I had a pleasant experience for extensive dental work done. Dr. Dave and all of his staff members were extremely professional and welcoming. Moreover, Dr. Dave was so knowledgeable and took time to answer all my questions. This is definitely going to be my primary dentist.
Great Staff. Went there because I was having pain in my tooth. They examined it and presented me with all the options. I had a tooth extracted with no pain at all. They are very caring people and I would reccomend them to everyone. I set a follow up appointment for a cleaning.
I have extreme dental anxiety. This was by far the most comfortable I have ever been in a dentist's office. What a wonderful staff and beautiful office! I appreciate the time that was taken to make me feel comfortable and answer all my questions. Dr. Dave is fantastic and I am looking forward to my new smile!! Thank you! I highly recommend!!!
We've loved this dental group for a long time, and the new team has fully modernized the office. Carolyn is wonderful, and Dr. Dave is smart and very skilled. They are at the forefront of the field, but they also have terrific people skills.
Would highly recommend this group! All you can ask for in a practice. Just had a crown built today. Couldn't be happier. Looking forward to more visits.5 stars!!!!!!!